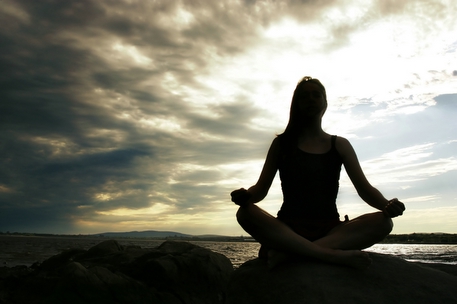 I took today off of work... I know that, after last night, I needed a day to recuperate... It's preemptive mental health care, really. It's either 1 day now, or a week later...
Chris stayed home too, which was really lovely... I spent most of the morning sleeping on him while he read. I can't believe how much I SLEPT today! I was completely exhausted, and it was really wearing me down.
We went out and got lunch (fish and chips, from this vendor cart called The Flying Pisces, which is only open at lunch time on weekdays...), and sat in this really pretty park... In downtown Whitehorse, quite a few of the roads end with little grassy areas under the clay cliffs, and some of them have become parks. We sat on the grass, in the shade of a nice tree, and it was really restful. The fish and chips were totally delicious, and the temperature was perfect in the shade!
I've been doing some beading today too... I'm doing the Solstice festival (which isn't Solstice weekend... Odd, ne?) in a few weeks, so I need to get some pieces together. It's a music festival, so I'll be making smaller, less expensive, funkier pieces for this one. Last year, the first day of Solstice festival was super bright and sunny, and my left arm got really sunburnt; the rest of the weekend was rainy and stormy!! I stuck around through pretty much all of it, but I was completely unprepared for not-great weather...
Today, I'm trying to get my bead desk organized... I do it about twice a year, usually before I start working on pieces for crafting seasons. I am NOT an organized person; I am an ARTISTE!! (hee hee) I got more containers while I was in Vancouver - these great, clear containers that are all screw-top, so that if they spill, it usually works out pretty well. Also, you can see the contents... I used to use watchmaker containers, from Lee Valley Tools, which are great, but I can't tell what's IN them without opening the cases!
Spending a lot of time listening to Kings of Leon, whom I totally recommend. (Thanks, Amber, for the recommendation! You so know what you're talking about!!) If you go to Kingsofleon.com, they have their videos on there...
It's funny: I used to listen to really depressing music... Now, I would MUCH rather listen to something with a great beat - something I can DANCE to!
A little NSV today... I put on some jeans that I've had forEVER! They've gone with me through several sizes, up and down. You can see that, for a while, they were really stretched on me when I wore them. The denim is a bit distorted, and the fabric looks like it's been stretched repeatedly. Today, I put them on, did them up, and realized, "The front of the jeans aren't actually TOUCHING me!" These jeans that I used to wear, snug and right at the waist, are now baggy hipsters!
Did some more driving today too... I even PUMPED GAS!! And my driving instructor was right when she said that, when I got my confidence up, she'd be needing to tell me to slow down! Suddenly, I just want to put the pedal to the metal!! I'm feeling like I'm doing really well; My turning isn't as smooth as it should be, and I wouldn't ask me to park between two cars, but I can DRIVE, people!!
All in all, I'm feeling SO much better today... I know that there will be tough times in the next 1 1/2 weeks, before Jack leaves us, but I know that I need to be REALLY compassionate with myself through this.
I'll be okay. My marriage will be okay.